So we've just got the 'coming out' party on Wednesday, and then I'm a Celeb 2016 is officially over. And I for one am devastated. In all 16 series', there's never been such a harmonious camp, and I know there's been so many claims that this was boring, but I'm telling you categorically that you are wrong. Try and tell me Adam and Scarlett's infectious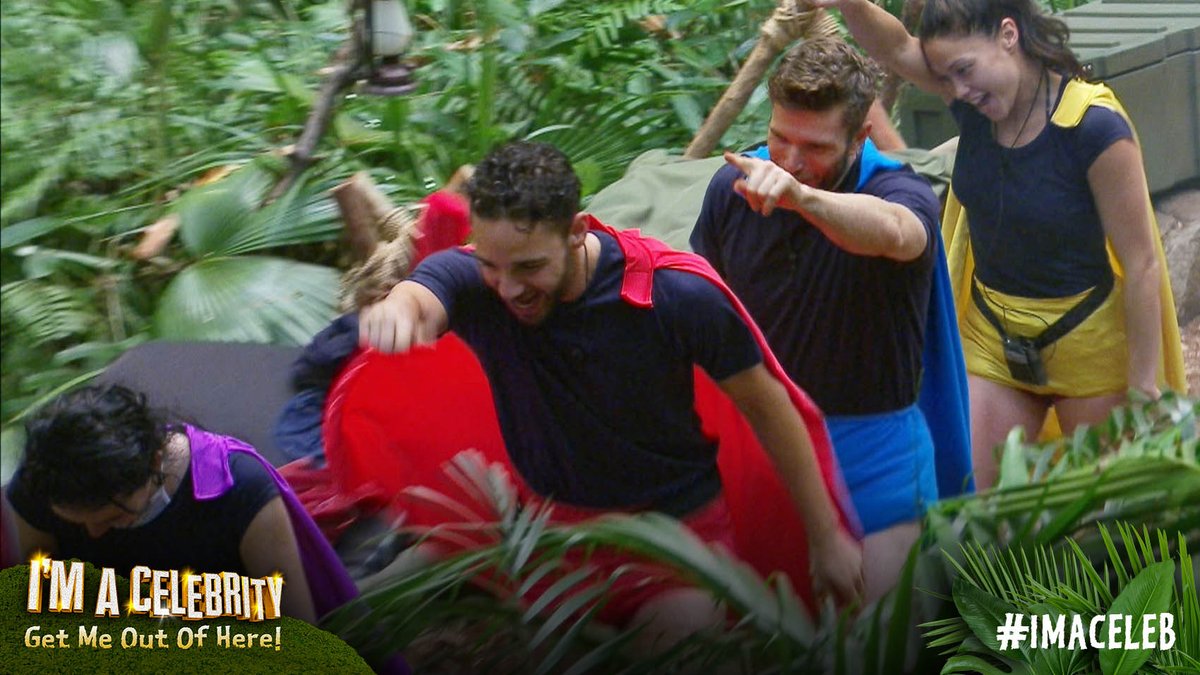 laughs are boring. Tell me celebrity cyclone, only the best bit of TV ever, is boring. Tell me Wayne Bridge screaming at the sight of a small goat is boring. I think not. Maybe I am in the minority in thinking that happiness actually does make compelling viewing, but frankly I couldn't care less. Series 16 has been my favourite in years, purely because there was not one person in there who I couldn't stand. Yeah, Martin tested my patience, but winding up Larry Lamb isn't anything compared to Lady C laying into Tony Hadley last year.
But it's not Martin I want to talk about; it's our final 3. Has there ever been a better final 3 than Scarlett, Joel and Adam? Okay, so maybe I did start to think Adam was a tiiiny bit fake, but I got over that because he was entertaining as hell, and seemed to just want to get on with everyone. His trials were quality, and seeing him overcome his fears was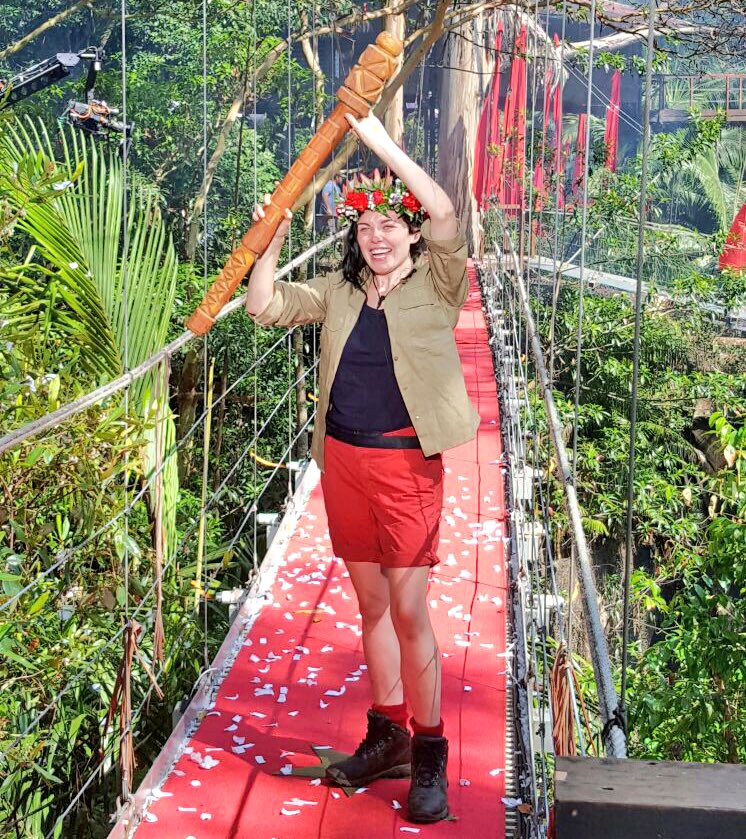 actually quite wonderful. Thing is, he's gunna go back to Emmerdale and that'll be that. I can see bigger things for Scar and Joel. There's no doubt in my mind that our new queen will get a presenting job (hopefully she'll take over the abysmal hosting of Extra Camp, I can't quite take another year of Joe, Vicky and Stacey), but I hope to god she and her family don't leave Gogglebox because they are gold. Although I was (quite obviously, if you read my tweets) fully behind Joel to win, it was quite refreshing seeing someone win a reality show who you don't want to lock up and proceed to throw away the key. Scarlett is funny, smart, caring and honestly a great role-model. In my mind, there has been no better queen of the jungle, ever.
Okay, I've got to dedicate a whole paragraph to the lovely Joel. Make no mistake, I did know who he was before he went in, I just didn't realise what a genuinely lovely human he is. He's humble, witty and don't even get me started on his bromance with Adam. His career is going to get the biggest boost imaginable from this, and I can't think of anyone who deserves it more. Like with Scarlett, in a world full of laddish guys with no shame, Joel is a more than welcome reminder that good guys do still exist. Watching him have a real heart to heart with Scarlett about his love life was so weirdly moving; no macho 'banter', no
misogyny; he's just a guy who likes a girl but life has got in the way. Cue girl's hearts all over Britain breaking. It's okay ladies; just go and watch that video if you're feeling down. Anyway, as much as I would've liked him to win, his coming second is just as good for him. Pretty much everyone knows his name now, he's got a great rep and, best of all (for me especially), we've managed to prove to him that we all do care about him (honestly, that comment he made about no one caring when he got out of there killed me). So here's to 2017; it's gunna mean big things for him…
Of course, I couldn't possibly review a year of IAC without mentioning Ant and Dec. The show would literally fall apart without them. They are British icons in every way, and IAC would be lost if they ever left. Long may they reign over British TV.
Okay so maybe this was less of a review, more of a 'I think Scarlett and Joel are ace', but still. It's been a great series, and a good end to a diabolic year. I hope y'all will be joining me on Wednesday for our final ever Joel o'clock, and then I promise I will try and shut the hell up about it, you have my word.